Forty-five minutes due east of Seattle is Snoqualmie Pass, or simply "the Pass." In the winter the Pass is both home to some of the easiest and some of the most difficult skiing in the country; when the snow melts it is fast becoming a gravel mecca.
The Ironhorse State Park, which follows the old Milwaukee Road railroad grade forms the backbone of the area providing wide, well-groomed low-grade gravel riding. It also provides access to some steep high pass riding, and one my favorite routes in the Stampede Pass/Tacoma Pass Loop.
Starting and ending east of the two-mile-long Snoqualmie Pass tunnel at the Hyak trailhead the route is 48 miles with 4200 feet of elevation gain. The first and last seven miles of the route follow the nearly flat Ironhorse trail along the banks of Lake Keechelus. I say nearly flat; on the outbound leg the trail has a gradual, almost imperceptible, descent. Fresh legs and high enthusiasm made quick work of these early miles.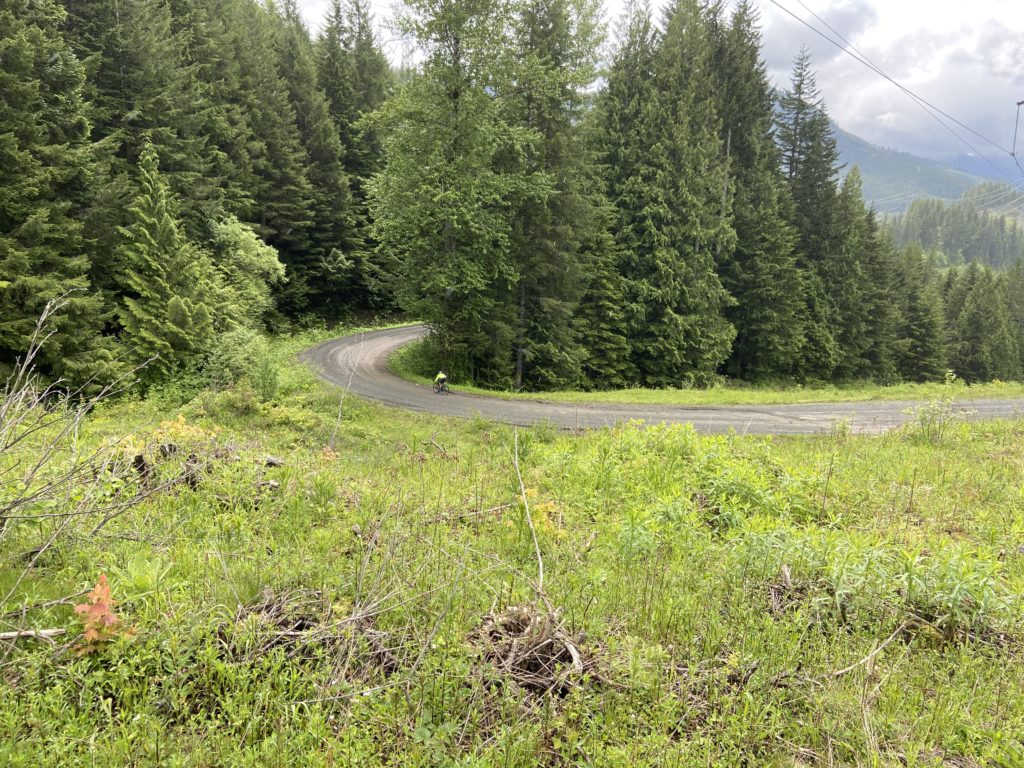 The route turns right onto Stampede Pass Road and begins a sustained yet not overly steep climb up the heavily potholed road towards Stampede Pass. The road is open to vehicle traffic and we saw maybe half a dozen cars and truck during the climb. The rain was steady when we reached the top, so we made a quick and somewhat chilly descent down towards Sunday Creek.
By the time we reached Sunday Creek the rain had stopped, and though the road was a minefield of potholes the riding was peaceful, fast and easy. We turned right at Forest Road 52, made a short climb up a spur road and then regained FR 52 for a steady two bump climb up to Tacoma Pass.
With the exception of one short portion of heavy erosion the road was smooth and the riding was easy, well maybe not easy – it is up a mountain on a gravel road after all – but I have to say that the riding was pleasant. Near Tacoma Pass the road makes a sweeping left and the entire eastern slope of the central Cascades comes into view. This is a rare vantage and well worth a short stop to savor the hard-earned view and take a few moments to appreciate the good stuff.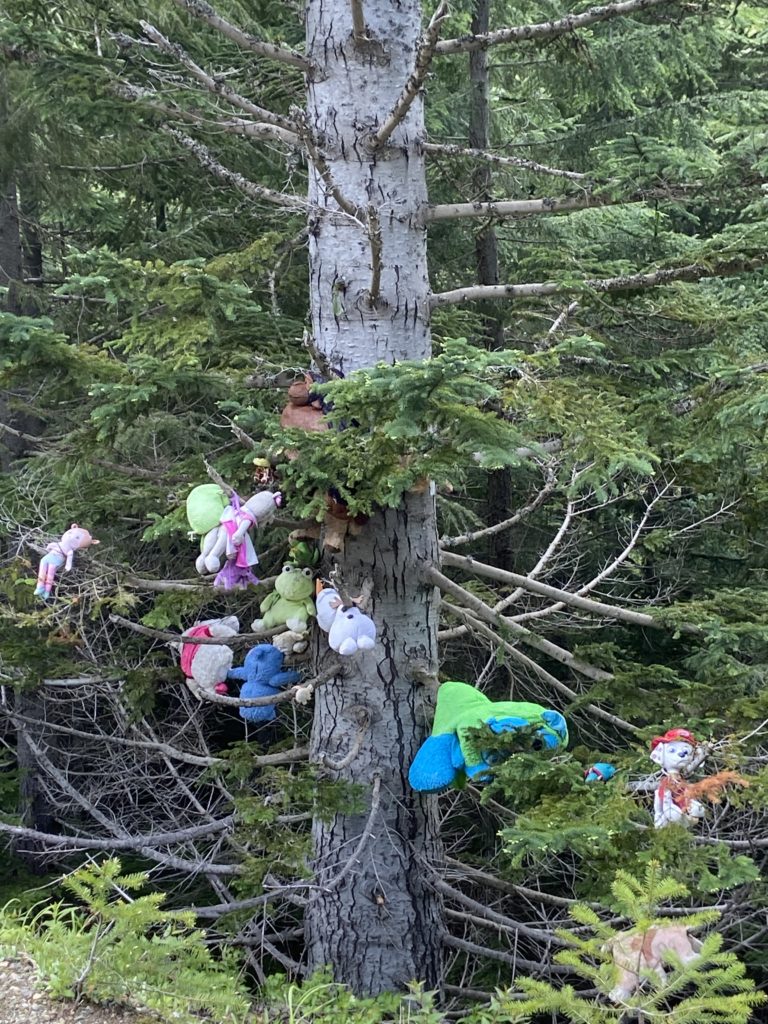 The descent down to Stampede Pass road is sweeping and smooth. This is a good place to let up on the brakes and practice those gravel descent techniques. Descending the Stampede Pass road is considerably more washboarded, potholed and eroded. This is a good place to check you speed and avoid having to scrub gravel out of a wound.
At the bottom of Stampede Pass we pacelined it up the smooth, gradual climb back to the parking lot.  I am looking forward to returning to this area to see if it's possible to push a route down eastward down into Easton.
Route info at https://www.strava.com/activities/3616741491