60 mile 3500 foot lollipop route in the Campbell Global Forest. Route info here: https://www.strava.com/activities/3595870461
The early daze gravel rider doesn't have to look too hard to find new and exciting routes in the expansive Campbell-Global Forest. The area has just about anything a gravel rider could want: flat and smooth – yep, steep and rocky – yep, everything in between – yep.
This was my first time riding up to the Spur 10 gate from Ernie's Grove and the climb wasn't nearly as difficult as my imagination had made it out to be. The road is neither excessively long or steep, just a steady climb into the forest. The sky was slate gray; I should have been slightly chilled in my short-sleeved cycling jersey but instead I had a good sweat going. Humidity isn't something we normally deal with here in the Pacific Northwest.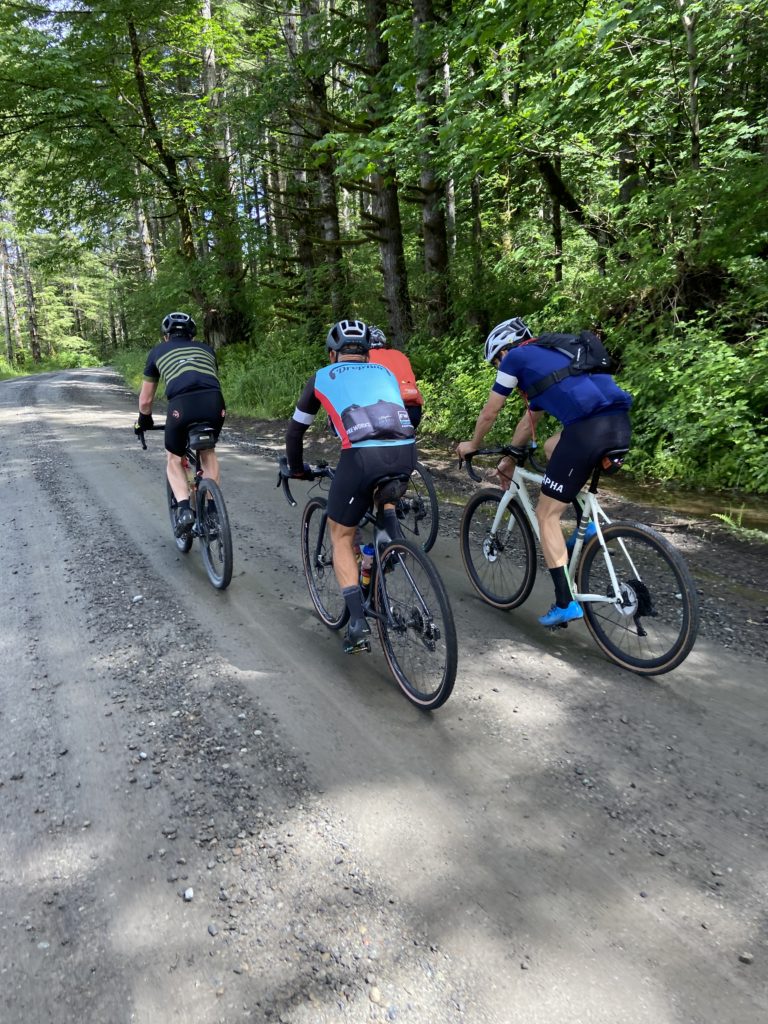 The route to the beginning of our big up big down lollipop was well-groomed gravel with only slight ups and downs. This is racing gravel. The climb up the lollipop was rough but laid over and it was easy to find a groove and power up. The descent is a better road but much steeper than the ascent. I would rather climb the rough and descend the smooth.
The trip back to the cars was a fast push on the Mainline Road. Heading south on the Mainline has a few sneaky low grade hills, but after that it's a fast burn downhill all the way back to Three Forks Park.
The Avenza mapping app has really opened up the Campbell-Global. No more debating your location, no more wondering if a road goes through or simply dead ends at a logging landing. Knowing where you are in this maze of logging roads maximizes the fun while minimizing the frustration