Fall is here, but that doesn't mean that that bicycle adventure has to go into hibernation. As I so often like to say: adventure is outcome uncertain, and this ride certainly had a moment of uncertainty.
I wanted a new and more challenging/interesting way to link up the eastern and western sides of the Snoqualmie River. I used to live in the area, and I remember dropping down from Ames Lake to Tolt McDonald Park via some private timber land. The owners of the forest allowed, or at least used to allow, non-motorized access. I figured it was worth a looksee, and if I crapped out I could at least turn around and ride the Snoqualmie River Road and then up the oh I've done this grind so many times before Issaquah-Fall City Road.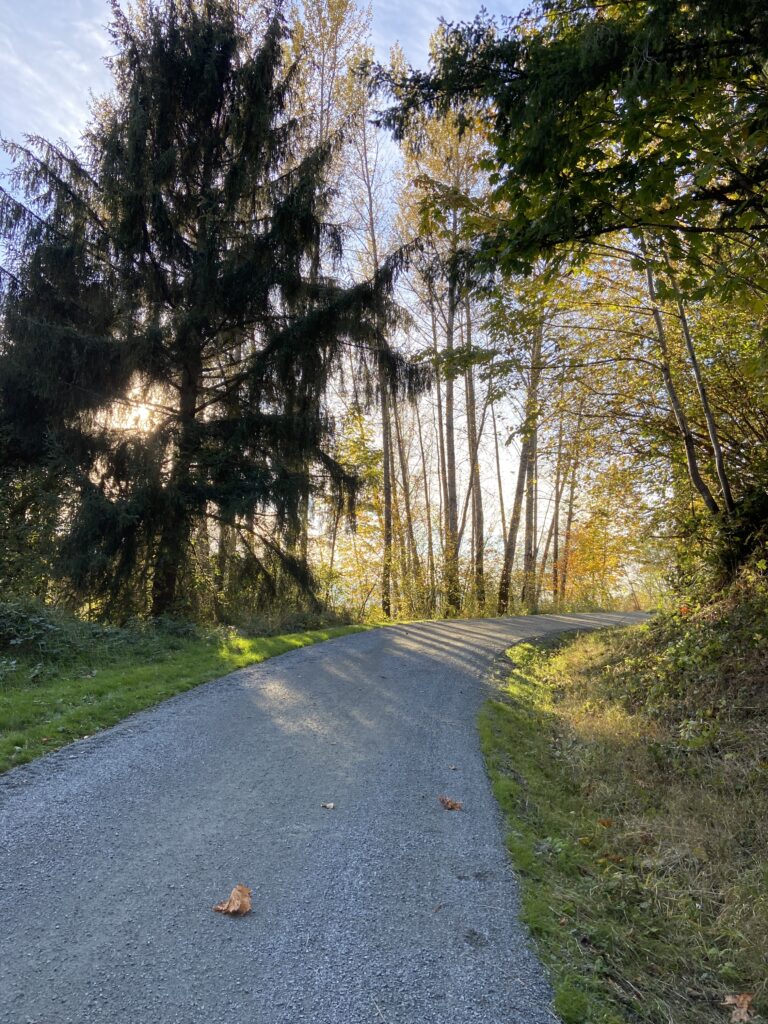 I went east to Issaquah, then along the Grand Ridge access trail, and then to Preston, down to Fall City and onto the Snoqualmie Valley Trail. This type of multi-surface riding really gets my stoke going; on the Ibis I can roll pavement and well as dirt, no boundaries no problems. At Carnation I turned west into Tolt McDonald Park, crossed the Snoqualmie River on a cool suspension bridge and then began trying to figure my way up the hill. It was getting on five o-clock and the sun was low, I knew that I had limited time to mess around.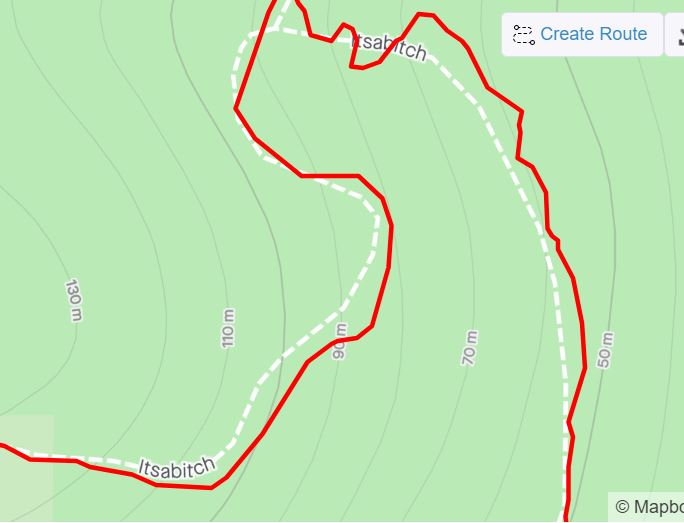 After an initial wrong turn along a disused road that parallels the river, I found my way onto a trail affectionately known as Itsabitch. I had to push the gravel bike at times and when I passed a middle-aged lady hiking I said "wow this is steeper than I remember."
She replied, "yeah it's a bitch."
At the top of the hill I was immediately disoriented. I used to trail run these forests on a nearly weekly basis and when I reached what I had expected to be a dense forest I saw not one tree. The entire area had been clear-cut and the resulting moonscape was crisscrossed with rudimentary logging roads. Enter uncertainty.
The sun was now low in the sky and I knew that Ames Lake lie to the west, so I simply took roads that led me towards the setting sun. I eventually popped out on Ames Lake Road with a bit of light remaining in the sky. I started a steady pace towards home but was quickly interrupted when I saw my son's childhood friend out working in his garage.
I couldn't resist the temptation to stop in and catch up for a few minutes.
Luckily, I had the foresight to rig the bike with lights and backup lights and that, though a bit warm at the start, I was dressed for the no sun chill. I was in no hurry; I simply turned onto Union Hill Road and began a steady roll back to Mercer Island.
The Itsabitch cut-through added some spice to an area that I enjoy but has become a bit mundane and flavorless.  It's definitely worth a check out and I suspect that the downhill is entirely rideable on a gravel rig.
For a view of the route see: https://www.strava.com/activities/4256960007